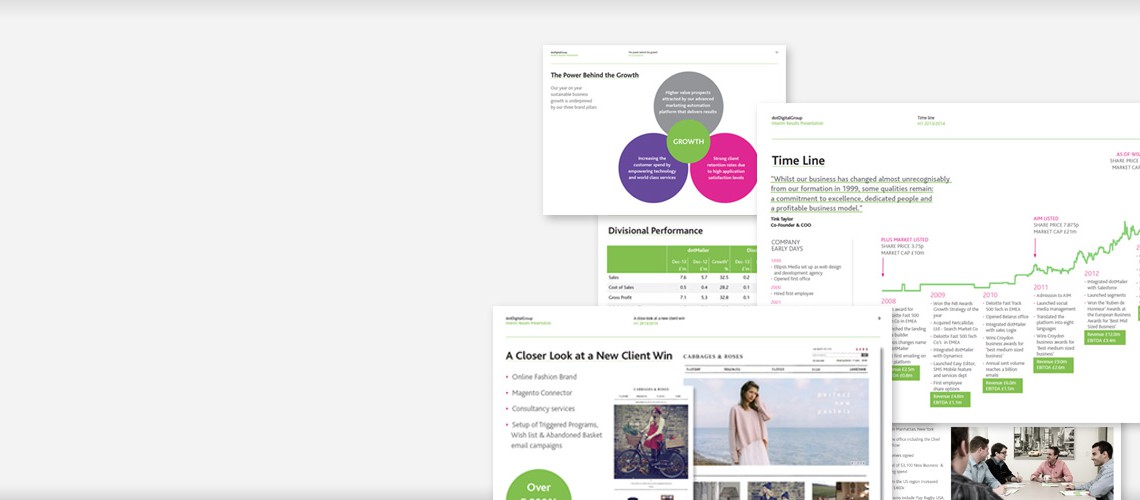 Illustrating a Year of Further Strong Organic Growth
dotdigital provides a trading update for the year-ended 30 June 2014, ahead of its full year results which are expected to be announced mid-October.
The Board is extremely pleased with the Company's performance and now anticipates that full year EBITDA will be slightly ahead of the current market forecast of £4.3m. This performance is a result of continued strong organic growth in the high margin and long-term recurring revenues generated by our core email marketing product, dotmailer.
Within the core products division, revenues for the 12 month period grew by 32% compared to the same period in 2013, resulting in closing cash at the end of the period of £9.3m (2013: £6.1m).
Commenting on the trading update, dotdigital's Chief Executive Officer, Peter Simmonds said:  "This strong performance is again extremely encouraging and illustrates that our organic growth strategy is working. We look forward to providing a full update on the year's trading together with greater detail on our future growth plans when we announce our full year results in October. I would like to take the opportunity to thank our staff for their tremendous enthusiasm, commitment and performance over the past year and our shareholders for their continued support."
Click to view the full statement